Name: Doctor Lorenzo von Matterhorn

Nicknames: PX-4

Age: 47

Gender: Male, robot

Race: Cyborg

Sexuality: Demisexual

Organization: None of your business

Rank: The highest


Appearance


Inhabiting the body of the android designated PX-4, Doctor von Matterhorn is a fully robotic entity composed of the latest and greatest technology, and a lot beyond that since none of that stuff could truly create a functioning automaton of the caliber necessary for his work. It is simple enough in design, appearing as a young man with snow white synthetic skin, with messy black hair tied in a short ponytail at the back. Its limbs are gangly and a bit longer than proper proportion would dictate, just for that little extra reach needed for grabbing off the top shelf, though it is fairly tall as it is at 2 meters. Under its eye (both of which are a glowing crimson) on its right cheek is a red dot, connected to another by a black line, then yet another branching from that by another line. Purely for cosmetic effect, they are simply red LED lights. They can serve a single purpose, though, in that where they to go dark, it would indicate a lack of power and a need for recharging. Its face is broad and flat.

A black hairband goes across the top of its head to hold its hair in place during large amount of movement, connecting to two circular constructs where the ears would be on a human. Styled as gray headphones, they are specialized audio receptors many times greater than the human range of hearing. A black neckband encircles its thick neck, since Rule of Cool still applies even to a robot. A loose, black shirt is worn to cover its top, revealing a large portion of its collar area and the tops of its shoulder blades. It is short sleeved with two cut out portions on its sides. This is to allow a tighter fitting black shirt to show through, its long sleeves visible under the initial shirt. Connected to its pants are a pair of black suspenders worn off its hips, said pants more than fitted to stay up without it (and affixed with a black belt for extra security). The pants are also black, showing only to his knees, as a black pair of boots covers them from that point down.

For his real appearance, the doctor prefers to keep things simple. A clean, glass jar affixed to a metal podium will do, neuroprobes implanted into his fleshy brain matter to control his machinery with, with only a bath of nutrient fluid to keep him company. It is a rather large brain, too.


Equipment


As a doctor of the doctoring arts, Lorenzo possesses a vast scientific laboratory filled with machinery of all kinds, even some stuff he doesn't even know the purpose of. Obviously, it is located within the Matterhorn. The mountain, not the Disney thing. He keeps his android form there, as well as his numerous experiments, as well as several remote control assistants with much less sophisticated bodies and equipment than his main creation.

His brain container, which transmits a remote signal to all his equipment, is housed elsewhere, that being a heavily guarded bunker under his mother's house in Switzerland.

In addition to all his traps and guard robots and such, his android body carries a SIG Sauer P226 tucked in its pants pocket for emergencies. It features a 15 round box magazine containing 9mm Parabellum rounds. Chrome colored with iron sights and a black grip, it's a pretty cool weapon for when smashing things doesn't work. There is no need to have more than one magazine at a time, since it is rarely used and can be easily reloaded from a storeroom of ammunition in the back.

A variety of vehicles are stored in his laboratory garage. One of them is a badass car built himself with jet boosters and machine guns. Neither of them work, since it was crashed after recklessly driving off the side of a mountain. A black tricycle is also stored there. It's got a totally awesome bell he can ring while riding it. He also has a jetpack. It connects into the android back around the neck area along with some straps, powered by two jumbo fuel tanks spewing fire.


Personality
The famed Doctor Lorenzo von Matterhorn has been obsessed with one thing ever since he was a child: Taking over the world!
He has dedicated his entire life to this goal. He earned his doctorate at Nicaraguan medical school for the title alone, learning machinery out of a friend's garage later on in an attempt to build a death ray. Eventually, his body gave out on him, but his determination did not. Deciding the best option would be to build a new one, he created the PX-1 prototype in order to transplant his brain into a machine to keep him alive and conscious to control his creations and continue his work.
His incompetence is matched only by his blind ambition. That being said, he is actually a very competent scientist. If he spent even half the effort perfecting that death ray as he did developing a combustible lemon, he may very well have taken over the world by now. Sever Attention Deficit Disorder keeps him from completely focusing on what he wants to do, though, and often leads him on wild tangents and strange schemes for attaining his goals when much simpler and deadlier methods could accomplish things easier.
He is incredibly narcissistic with an amazing superiority complex, so much so that even the implication that someone else could be smarter than he is drives him into murderous rage. He has never taken an IQ test, but claims to have a score of 402. Whatever the case may be, he is apt enough to have built all that he owns all by himself. He hates being ignored by anyone and will go out of his way to become the center of attention in every event.
He hates to read and has programmed his computers in such a way as to instantly download relevant information into his brain, sparing him the process of cycling through it word by word. As a brain in a jar, he has no need for food or drink, but has fond memories of pudding of all kinds. This inspired the alternate energy source for his android body in the form of oral ingestion and combustion, complete with taste sensors to relay the information back to him as a means of pretending to eat. Aside from that, he does not miss having a human body in the slightest.
Abilities
Basic: The basis for all cyborgs. These people are humans with various levels of technology merged with their bodies. They are not built for combat and are usually the result of various accidents that would otherwise kill the subject.
Regenerative Potential: Level 0 (None)
Physical Abilities: Level 0 (Can vary from any level of human fitness)
Durability: Level 1 (Minor resistance to blunt weapons)
With abilities as strong, fast, and hard as an Olympic athlete, the doctor's PX-4 body is the height of robotics. If we pretend the tiny Japanese girl with gun arms doesn't exist, at least. In all fairness, however, for a purely robotic creation, it is leagues ahead of anything else created to date and summarily destroys any competition it might have. Optical sensors feature built in nightvision, infrared, ultraviolet, and microscopic vision settings for any number of viewing activities. Its auditory receptors are 23.2% better than a human's range of hearing and can be tuned accordingly anywhere within that range for the appropriate needs.
The body's charging port is in the shape of a common outlet, plugged into a bed connected to the laboratory's solar generator when batteries get low. Its normal charge lasts for a week at a time. An alternate power source comes in the form of a combustion engine inside its stomach region, which burns any appropriate matter swallowed to use as fuel. It is much less efficient and requires the belching of fire and smoke after each use.
In addition to his main body, the doctor has constructed a series of expendable assistant androids for various tasks. They lack the fine tuning and dexterity the PX-4 body has, but still posses the same level of strength and durability. They are patterned as generic human males with bald heads, glowing red eyes, and the same white skin as the main body. Their clothing consists of a dark green set of pants, a same colored zip up shirt, and brown work boots. The pants and shirt each have two pockets for holding things, like candy. Unlike his main body, they also possess a sophisticated AI to be able to manage themselves when he does not require their assistance.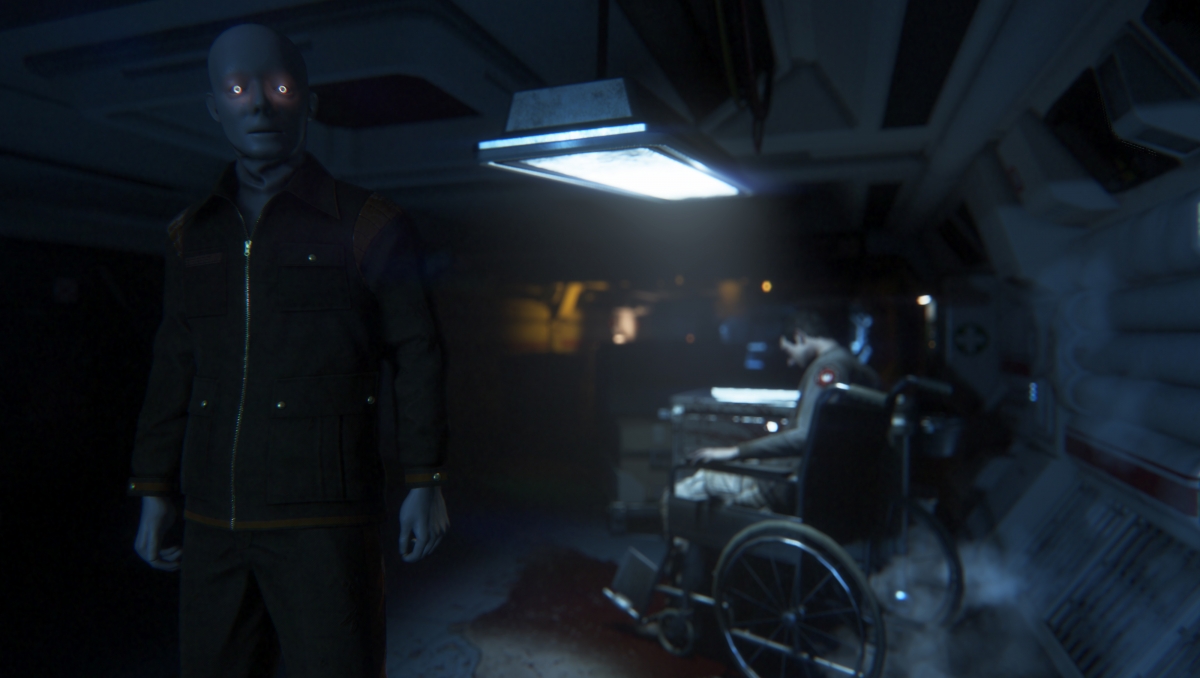 From his brain post, Lorenzo can command his technology from a distance. His skill with such allows him to casually use up to ten things – including his androids – at any given time. The less things he chooses to control, however, the better his manipulation over the remaining things becomes. For instance, he could drop anything he's doing to use PX-4, increasing his abilities with it exponentially, removing the usual 1/16 of a second lag any of its actions would take.
As a misunderstood scientist, he has a multitude of skill in electronics and programming. He is more than apt enough to build complex machinery and death traps to use in an attempt to take over the world. He also has a good deal of medical knowledge, despite his questionable schooling, which allowed him to transplant his brain into its current container, as well as create synthetic touch receptors to relay sensations back to him (that can be turned off, if need be). He managed to download an ass-load of languages into his brain from the internet, though they are all from Google Translate and will often be incorrect. His first language is Swiss-German, though. His skill with an evil laugh is unmatched by anyone.
The natural strength increase and balancing of his robot body makes shooting a gun a recoil-less effort. The usual 1/16 lag, though, can be a problem against sufficiently fast targets. He also has a gyroscope built into his center of gravity to make it harder for the body to be tipped over.
Biography


Doctor Lorenzo von Matterhorn was born into life like any Swiss-Spaniard child. He was mocked for being a bastard and his mother a "whore" for getting pregnant by a tall, dark, and handsome drifter from several countries away. He was also horrendously ugly, as he was born without a nose. As such, he was instructed to wear a paper bag on his head since childhood. Another debilitating disease this poor child was blessed with was a condition aptly named "Broken Chair Syndrome". Over time, his body's joints would break down at a much faster rate than normal, to the point where he would one day simply fall flat on his face after his knees give way and snap. With as tragic a backstory as this, how could he not become a villain?

With a resolve to get back at the world for what he felt it owed him, he began a long and arduous journey to conquer it. His first attempt was a failure, trying to take over his school's playground by hitting people with rocks, which got him beaten up and suspended. Angrily walking home, he met a kindly old man who was, in fact, a former Nazi scientist hiding out in Switzerland. Taking pity on the ugly child and his rage, the old man began to teach him about machines. Their first exercise was rebuilding a car together, almost like a father-son bonding experience. With more talk of killing the Jews.

He continued to return to this old guy every day after school and on days off, actually learning quite a lot about how to build. Suddenly, though, right before he was able to teach him the ancient family secret to grilling the perfect bierwurst, the old man died of a freak heart attack. He never learned the recipe for those sausages, but he did learn that he was the only person left in the guy's will, so he suddenly found himself out of high school with a fuckton of money, a house, and lots of kickass Nazi gear.

Seizing the day, he decided to become a doctor, only to be rejected by every medical school in the surrounding countries for being a dumbass who was constantly reprimanded for threatening to "...destroy them all!" Eventually, he was accepted to a small, rundown college in Nicaragua, where he attended for four years and became a "licensed medical practitioner" for the price of a large pizza. This training was not for nothing, though, as when his legs finally did give out on him one sunny afternoon in the winter, he managed to claw his way to a lab and began the construction of leg braces he could control remotely with his brain, stabbing pins into the appropriate places he'd learned about last Friday. It was incredibly painful.

He moved back home with his mother, who constantly nagged him as to when he'd get a "real job" and stop trying to take over the world. When an arm gave out, he decided to begin work with robots, having been using the rest of his Nazi money to learn about those newfangled computers everyone was so interested in. Before the rest of his body could give out on him, he decided that he would replace it. Building a featureless android he could control with his neural receptors (PX-1), he had it go through the process of cutting his head open and placing his brain inside a jar of nutrient fluid, all while awake so as to be able to control the machine. It is important to note that, for a genius, he's not very smart.

Now a floating brain in a jar, he began using the android body to continue his work to TAKE OVER THE WORLD! Many years passed, committing petty crimes in his new body until it was eventually hit by a truck. He had to make a new one, then. And history was made, as PX-2 came off the shelf, this time wearing clothes.

Over the years, he managed to expand his operation out of his mother's basement (she is actually unaware of his being a brain, as she never goes down there) and into a secret laboratory in the Matterhorn. He has also dug lower into the house's foundation as a bunker for himself, should trouble arise. He has gone through another body at this point before getting to PX-4, PX-2 being found susceptible to water (shorting out in a drizzle) and PX-3 just being horrifically ugly to look at. Who knows what destiny has in store for this misguided individual now. Probably a lot of failure.


Last edited by John Smith on Tue Dec 16, 2014 6:30 pm; edited 1 time in total
_________________
Avatar by Henry Travers.
"My deck is not incoherent baby screams." T-Mikes
Admin




Posts

: 562


Join date

: 2013-10-09

Character sheet
Souls: 1
Organization: Independent
Race: Human


AHEM, as I am having a detracted optical feed comprehension due to physical inebriation of disease of unknown nature, I shall sum up a question of important nature for you that seems to need answering.

What is his height?
_________________
Mission Count Mags -
A. Rifle: 4 magazines
M26 Modular Accessory Shotgun System: 2 magazines
Pistol: 4 magazines.
_________________
Avatar by Henry Travers.
"My deck is not incoherent baby screams." T-Mikes
Admin




Posts

: 562


Join date

: 2013-10-09

Character sheet
Souls: 1
Organization: Independent
Race: Human


Generalese is fine, so what is it in metrics?
_________________
Mission Count Mags -
A. Rifle: 4 magazines
M26 Modular Accessory Shotgun System: 2 magazines
Pistol: 4 magazines.
Fine, be that way. He's 2 meters and can step on you.
_________________
Avatar by Henry Travers.
"My deck is not incoherent baby screams." T-Mikes
Admin




Posts

: 562


Join date

: 2013-10-09

Character sheet
Souls: 1
Organization: Independent
Race: Human


His rank shall be 'Really Tall Blue Guy'.

So why not put Physical Capability at 0.5 instead? He has traits that sets him above human norm, particularly sensing. Just Saiyan.

Also keep in mind that optical sensors with that many features usually need a differing optics altogether, as all these functions can't be compounded into one machinery. That's why one cycles between goggles for intended function, be it thermal or nightvision, unless my information over those workings are out of date.
_________________
Mission Count Mags -
A. Rifle: 4 magazines
M26 Modular Accessory Shotgun System: 2 magazines
Pistol: 4 magazines.
We'll get there eventually.

Not necessarily. At the same time, though, it would be an easy thing to do considering that entire head could fit in the necessary switches to change functions. Nothing organic in there to get in the way.
_________________
Avatar by Henry Travers.
"My deck is not incoherent baby screams." T-Mikes
Admin




Posts

: 562


Join date

: 2013-10-09

Character sheet
Souls: 1
Organization: Independent
Race: Human


Sorry it took me so long to get to this. I lost track of it under all the WIP sheets in the registry. Anyway, as hilarious as this guy is, I don't get how he's a thing? If he has such an intense attention disorder how did he ever manage to build these super science robots? How did he not kill himself transferring his brain if the school he attended was really so poor? How has no one been able to track down the naked PX-1 committing crimes while piloted by an idiot? I love Invader Zim as much as the next guy but I don't know if this character will work in this setting.
Admin




Posts

: 222


Join date

: 2013-10-10

Character sheet
Souls: 2
Organization: Independent
Race: Human


---
Permissions in this forum:
You
cannot
reply to topics in this forum