Name: Aveira Scáthach

Nicknames: Ayinbetresh, Witch

Age: 165, appears 27

Gender: Female

Race: Human

Sexuality: Bisexual

Organization: Red Stahl Freikorps

Rank: Head of Development and Ethical Research


Appearance
A voluptuous woman standing at the average height of 170cm (5'7") with a healthy weight of 71kg (158lbs) that accentuates the natural curvaceousness of the feminine frame she possesses, Aveira is an ominously cadaverous individual that seemingly hails from an ambiguous Semitic descent from a northern region of Southwest Asia and, despite being over a century old, appears to have haven't aged beyond the prime of a typical mortal lifespan. Displaying a shapely figure with bosomy endowments and an etiolated complexion, it exhibits a trace amount of encompassing musculature along the amply distributed proportions for practicality, though the overall bodily presentation is not one that is overly bestowed with pointless athletic attribution in order to maintain a sensual balance that's capable of showcasing an overt sense of risqué and provocative allure.
A noticeable allotment of disheveled, charcoal-colored hair streams downwards from Aveira's apex, naturally arranged in an enticing style that allows a significant portion of the unruly strands to habitually cover a portion of the delicate facial features that she possesses at any given time, sparking a similarity to something akin to a Gothic coiffure that's devoid of regular treatment for a more feral and coarse texture, which she feels if more invigorating and tempting. It's entire length easily extends beyond the length of the woman's rounded countenance, which is detailed with thin eyebrows, deep maroon colored eyes outlined with black eyeliner to emphasize them, a button nose, high cheekbones, full red lips, with a rounded chin, and extends comfortably to shoulder-level.
In terms of clothing, the apparel that Scáthach typically adorns is easily considered promiscuous and revealing. Favoring articles of attire that are comprised entirely of cotton and silks, the majority of which are rather top quality, the vast assortment are typically altered in countless ways to become more divulging. The sleeveless shirts that normally cover the appealing assets that she proudly displays are typically frayed into tatters, creating various revealing rips and tears amongst it's entirety to display vague and numerous portions of the torso and abdomen that blatantly shows the distinct lack of a bra underneath, while still covering the more provocative regions in a manner as if to purposely tease. In addition, the resulting plumage of the shredded cotton gently stimulates the tender flesh it's been tasked with covering for more personal comfort.
She displays a variety of charmed necklaces, specifically seven, all of which are constructed out of countless animal and human bones that were once used in some twisted and sadistic ritual, which only serve to heighten the predatory vibe that she displays. Among other decorations that she's bestowed herself with are a number of rings, each comprised of an element that relates with some obscure connection to the supernatural or mystical; gold, silver, bronze, and iron among them, along with a curious bracelet shaped after the manner of a snake, constructed of steel and coiling around the wrist with the head of the creature resting on the top of the hand. Due to the assortment of rituals that she's participated in, the natural scent that she exudes is one of iron and fresh blood. Additionally, each of the slender fingers on either hand has naturally elongated nails, painted red and filed down into sharpened tips for a more savage appeal and application.
A short silk robe that extends to the waist is worn over this, being a pale green in color with a worn trim of white. Boasting of an expensive quality with an exquisite silk material, it's greatly resembles a luxury nightgown. Concealing a vast array of interior pockets, both in the breasts of the attire and sleeves, in addition to those openly displayed on it's sides, it can be used to carry a variety of items should they be small enough. It's tied slightly above the waist by a light green sash of silk to anchor it in place, preventing it from stripping entirely from the casual and loose style that it's worn in. It's donned in such a way that allows it to extensively sag, revealing the wearer's shoulders and scantily clad chest regions to further emphasize a sultry and titillating display.
The lower attire that comprises the leggings, or lack thereof, are just as erotically suggestive as the rest that adorns Aveira's body. Sporting a black skirt that's greatly slanted near the bottom, a design that pivots the cloth diagonally in such a way that it covers much less of either the wearer's legs depending on which way it's worn, it is comprised of cotton and torn and flayed in the same manner as the other cotton article that's draped upon her figure. The shredded and strained cotton fibers are tattered with various apertures that reveal the silken lingerie beneath and the gives a slightly impeded view of the legs and their entirety. The torn pattern makes the destroyed piece of cloth, somewhat accidentally, greatly resemble the distorted web of an arachnid. Curiously, for whatever reason, she chooses to forgo typical footwear and prefers to remain barefoot, openly displaying them and their red toenails.
Personality

A devout advocate and committed practitioner of the countless Left Hand Path philosophies, Aveira can be considered an anomaly that extends far beyond the borders of societal influence in that she embodies the concepts of inversion, reversal, abnormality, immorality, depravity, freedom, and tabooism, the likes of which were begot through indoctrination from a young age through metaphorical pursuits of personal liberation from the restrictive and pious bondage that was so prevalent amongst her homeland. In this sense, it's clear that she stands as an antithesis to the very aspects of widespread normality that are traditionally revered.

Displaying a number of suggestively explicit and repulsively grotesque traits that could be seen as nothing less than aberrant oddities, among them being an underlying roguish coquettishness and an indisputably conniving malevolence without a binding conscience to inhibit it, Ayinbetresh is a selfish and vulturine individual that is capable of being unequivocally sadistic towards indulging in certain desires that she's grown accustom to, and even more obsessive towards actualizing the specifically hidden ambition that she's dedicated the entirety of a century and more towards fulfilling.

Equably objective to the point of outright insouciance, sprinkled with a touch of stygian humor, the comportment carried by Scáthach is considered an inscrutable coalescence of habitual, natural and selective behavior that acts as an obscuring layer devoted towards tergiversative and misdirecting pursuits, evoking a pathway towards obviously deceptive and acquisitional incentives to secretly conceal the impetus of more personal and ulterior motives through opportunistic and mischievous methods, which are immune to the scrupulous boundaries that would have once attempted to impede them.

These motives, while purposely concealed and simply unknown to others, is the expedition for knowledge. That is the Witch's sole motivation; learning, wisdom, knowledge, information, and the endless supply of other words that relate. Each and every one of them are Ayinbetresh's incentive towards persisting into eternity. In fact, the very essence of knowledge is the primary goal that she seeks to acquire - the very ability to gaze into the Alaya and become exposed to the absolute comprehension that exists; to become synonymous with omniscience.

However, like many, Aveira is not immune to the influences of irritation, caution, seriousness and anger when the circumstances present themselves, though rare as they may be. Blatant ignorance of the situation to the point of disruption is one of the few ways to draw out these rarely displayed emotions, though the situation in itself would have to be quite severe. Strictly speaking, there is only one way to incite a legitimate wrath from the Witch with any amount of rapid success, and that would be prying into the personal goals that she has without explicit permission; many whom have attempted such an act of intrusion have been turned into food for a variety of familiars without warning.

A woman has to keep a few secrets, after all.

Equipment

Predominately relying on the extensive occult knowledge that she's memorized over the past century and a half, in addition to the mastery of Aetheric magic that was produced as a direct result of those divergent and taboo studies, Aveira relies upon very few mundane objects overall on the basic preference of wanting to remain as unrestricted as possible, in addition to them simply being pointless. Due to this, she hardly goes through the tedious amount of trouble that naturally arises by carrying any large number of unnecessary equipment, including those that would be seen as ordinary for an individual to possess. The requisites that she would otherwise require for the countless rituals that she practices are easily obtained throughout everyday life, and thus keeping them on her person - some of which are too large to do so - would be inessential.

She does, however, for practical purposes, carry a mundane means of communication. A simplistic flip-up cellphone with a black casing, stored in one of the pockets of her robe. It's been denied any special or unique features.


Abilities
Possessing a noticeable repertoire of qualifications that reach back for more than a century, even before the allure of taboo mysticism became so engrossing, Aveira is an individual whom has dedicated an entire lifetime towards obsessively coveting and assimilating various forms of knowledge. Aided by a perfect photographic memory and a naturally insightful and analytical disposition, she possesses an extremely vast and intimate understanding of historical, mythological, theological, philosophical, and occultist literature and knowledge, alongside the numerous subcategories related to the subjects; the extent of which surpassing all but a select few individuals due to the sheer amount of time that she's had to dedicate towards the studies themselves.
Due to the unique conditions and diverse environment that she was born into, she became fluent in a number of various languages and writing systems from an extremely young age, among them being Abkhaz, Arabic, Berber, English, Hebrew, Kurdish, Latin, Persian, Russian, Turkish, and Zazaki, and while not all of them were derived from the same situation, she's also intimately familiar with the Theban Alphabet and other Runic Alphabets through similar circumstances. In addition, due to the lifestyle she had once been apart of, she's become quite skilled in mathematics and the exchanging of currency, though the latter hardly ever applies anymore. She has also displayed an aptitude for extreme contortionism by being naturally double jointed and having participated in a number of Sexual Rituals, which grants the Witch a seemingly impossible level of flexibility and control over her own body. Alongside this, she developed an astonishing talent in acrobatics and dancing, allowing for displays of impressive reaction, balance, footwork, and agility that rival those of peak human capability.  
Delving into the more mystical aspects that she displays, Scáthach has dedicated the entirety of a century towards the understanding of taboo magics, engrossing herself in some of the most ancient of black thaumaturgy that is related to the Aetheric classification in modern studies, and the results of this strenuous endeavor has granted the woman an impeccable mastery over magical arts that many would have chosen to avoid on moral principle alone. Displaying an overwhelming preference towards Blood Magic, she's become knowledgeable in a countless number of spells that abuse every aspect of the hemoglobin from both a realistic and mystical perspective, all of which blatantly exploit it's symbolic nature to the fullest extent possible. This manifests in the form of various conjurations, invocations, and esoteric rituals that grant an easily accessible and enormous reservoir of supplementary abilities to utilize without much of a delay.
Blood Magic Techniques:


Ereshkigal's Secretion - A standard and rudimentary spell of Blood Magic that is named after the Mesopotamian Goddess of the Dead, it allows for the practitioner to secrete an almost endless amount of cruor from any part of their body without the use of incantations to impede intended use. The sanguine excretions can be called the users own blood, but it does not pose a threat to the practitioner's health. This is because the blood created is merely a spontaneously generated duplicate of user's own, leaving the internal supply unaffected. Due to the low classification of the spell, it is capable of being preformed willfully and instantaneously. It is commonly formed at the tip of the practitioner's fingers for the use of drawing various esoteric sigils and diagrams that are required for other rituals. Once the blood is generated, it can be subtly controlled even after it loses contact with the body, allowing the user to draw the aforementioned requirements with only the subtlest of mental directions.

Liminal's Authority - A standard and rudimentary spell of Blood Magic that, while being of "low level", does possess incredible strength in the specific area of expertise that it resides over. Aptly named after a specific classification of deity that preside over the concept of boundaries, it's primary function is to bypass spiritual and mystical barriers by having the practitioner paint a bloody sigil upon any barricade of supernatural radix. Upon pressing their palm into the sigil, it imparts an irresistible authority that grants them and anyone in physical contact safe passage through the spiritual obstruction without breaking it. This allows for not only unimpeded passage through holy, unholy, or alignment neutral barriers, but also lets one remain undetected due to not breaking them as they pass.

Gwyllgi's Marking: - A standard and rudimentary spell of Blood Magic that obtains it's name from the mythological Black Dog from Wales, it's primary usage is "marking" a specific territory as ones own by corrupting it. Invoked by staining a desired location with a drop of the practitioner's own, in addition to a number of various sigils, the who utilizes the ritual can call upon the Aetheric energies that tie into Blood Magic "convert" an area and purify it of holy or unholy influences. Due to the preparations that are required, and the amount of sigils that are needed, it takes a noticeable amount of time to construct (3 posts), and once the sigils are in place the area cannot be influenced by outside sources unless the sigil designs are broken. This means that barriers cannot be erected, blessings are dissolved, and rituals cannot be preformed until the markings are damaged or one moves outside of the area that's been marked.

Mictecacihuatl's Infatuation - A spell of Blood Magic that is named after the Aztec Goddess of the Underworld, though it can arguably be classified as one of the more immoral spells that is comparable to a curse - it is incorporated through the use of drawing a sigil in blood on a desired target. Once the sigil is drawn, the influence of the user's blood seeps into the target's through the pours, integrating into the bloodstream. The moment this happens, the caster of the curse gains an intimate connection to the afflicted target. This connection can lead to a number of results that can be caused by the caster simply willing it, such as instilling an undying loyalty in those of low willpower, causing immense pain through affecting the nerves, paralysis of the body by impeding the muscles, locating the marked individual, or all of the above. All of these results are capable of being realized so long as the details of the drawn sigil are not broken, though the primary issue is drawing it without being noticed.

Shesmu's Presence - A binding spell of Blood Magic that is named after the Demonic Egyptian God of Blood, and one that requires a notice allotment of time (around 3 posts) to create. Utilizing blood as a medium, the caster paints a unique and esoteric symbol that greatly resembles a pentagram upon any surface of their choosing, adding various Theban lettering and thaumaturgic symbols along it's circumference. Once created, it creates an extremely powerful trap that only effects supernatural and spiritual beings, as once they cross the boundary and enter the pentagram, they cannot physically leave unless the diagram is broken by an outside force or they are released by the wishes of the creator. Outside of that, they would have to wait for the blood to harden and lose it's influence (which would take around 5 posts) for them to escape normally. Inside the binding ring, those captured will feel an ominous and impending atmosphere press down upon them as if they are in the presence of some overpowering being.

Malphas's Council - A black ritual of Blood Magic that is named after a demon of knowledge in the Goetia, and one of the much more lengthy rituals that she has access too. Requiring extensive preparation and an utmost attention to detail, involving the blood of virgins, pentagrams, unique incense, various elements that are connected to the supernatural, and a chalice, the entire process to construct the ritual site can take upwards of several minutes (4 posts). Upon completion, the practitioner's own blood must administered to the mixture of substances and an lengthy incantation must be recited, signalling the beginning of the ritual. The end result is summoning the very demon that the ritual is named after, trapped within the specifically designed pentagram designed to contain it. Due to the sacrifice of the users own blood and the blood of a virgin, Malphas is required to grant upwards of two accurate answers that cannot intentionally mislead the summoner, requiring enough elaboration to meet that requirement. However, seeing as how he is also required to answer any of the first two questions that he hears, one must be careful to not think aloud or have any interruptions from outside influences, otherwise a potential source of accurate information may have been wasted due to the nuances of the ritual. The ritual, irregardless of how it ends, has upwards of a (20) post cool down.      

Aradia's Blessing - Readily classified as the most heinous and taboo blood ritual that anyone can indulge in by the more experienced of magically inclined individual's, where it has been acknowledged as such to the point of having been prohibited throughout the course of history, it's primary usage is rejuvenating and invigorating the practitioner. Named after the Queen of Witches, it involves the practitioner having to bathe in the fresh blood of virgins with the reward of retaining their eternal youth and beauty, allowing one to unnaturally expand the length of their lifetime almost indefinitely. If one does engage in the ritual, they obtain all of the years that the victims sacrificed would have originally possessed, allowing the practitioner to continue living for as long as the accumulated years amounted. This pseudo-immortality requires that one repeatedly invoke the ritual to further amass additional years if they wish to continue in the state of eternal vigor, otherwise they would begin to age again at a normal rate. In addition, if the practitioner is wounded, any and all injuries are fully recovered from, including the loss of any limbs. Due to the requisites of a necessary apparatus needed to store the vast amounts of cruor to properly bathe in, this ritual can only be invoked in specific locations that meet those demands; a large container and a promising supply of potential virgins to abuse being the only two.
Alongside this, she has dabbled in the darker aspects of the Occult, particularly that of Divination. During this, she made a contract with Hell itself that would award more benefits towards achieving the goal she has set for herself. In exchange for her soul, a agreement was forged and she has been bestowed the ability to call upon minor demons as familiars. These demons, while not even close to matching those in the upper echelons of the purported hierarchy of Hell, are still extremely formidable in the general task of being physical enforcers that can be summoned from the surrounding shadows. In the inexorable contract, she has been allotted an unlimited resource of demons to choose from, though she may only select a limited number to place under servitude at one time. In addition, she may only summon two into the physical world at any given time due to the details of the contract explicitly stating so. Each familiar can act on their own accord, so long as it is within the contracted guidelines of protecting or adhering to their master. If, for whatever reason, she may lose these familiars, the contract allows for the picking of more from the depths of Hell.
Familiars:

Enmesarra

- Named after an Underworld God from Ancient Sumeria, it lacks any solidified form. Appearing as nothing more than a mass of amorphous shadows, indistinguishable from the natural darkness, it lacks any defining characteristics with the exception of an innumerable amount of crimson, demonic eyes that peer out from the stygian surroundings, which invoke an odious atmosphere of uneasiness and oppression when summoned. Each of these eyes can be classified as physical manifestations of vampiric third eyes, granting it unrivaled sight. It doesn't serve a physical purpose directed towards conflict, but instead acts as a supernatural means of convenient transportation.

Spoiler:

Stats:Regenerative Potential:

Level 0 (Due to it's composition as nothing more than darkness, it technically cannot be injured or killed. It can, however, be repelled or forced to retreat by being exposed to a strong enough blessed, holy, or rejecting spiritual influence)

Physical Abilities:

Level 0

Durability:

Level 0 (immune to physical damage)

Additional Supernatural Abilities:

A familiar who's primary purpose is to serve as a means of transportation, it possesses the ability to envelop the individual who summoned it and anyone of their choosing within the surrounding darkness to transport them to a chosen destination. The feeling of being enveloped has been compared to an intimate violation that radiates into the very core of an individual, and thus some people may find it uneasy. Considering that it utilizes the shadows as a bridge, it can teleport it's master to nearly any location so long as they know where it is and it is not protected by a barrier of holy alignment. Additionally, due to it's own supernatural origin, should it be required, it can be summoned and utilized as a counter measure against illusions due to it's unique eyes, protecting it's master against invasive mental attacks.

 Barghest

- Named after a legendary Black Dog from English folklore, it lives up to the title by arising out of the shadows to take on the massive form of a large black hound from the bowels of hell that stands around head height with a fully grown adult of average proportions. It's matted and unkempt display of thick shadowy fur is bestrewn with countless demonic eyes across the entirety of it's face and body, granting it a wide range of vision in multiple directions. It possesses a muzzle filled to the brim with unaligned and misshapen teeth that are sharp enough to effortlessly shred apart the likes of high-quality kevlar, and paws brandishing claws that are so refined that they can casually bisect flesh and bone without resistance.

Spoiler:

Stats:Regenerative Potential:

0.5 (Incredible weakness to holy or blessed objects, silver, and purifying salt. If recalled before death, it can regenerate, but it takes substantial time for major wounds (10 posts))

Physical Abilities:

Level 1.7 (above a Fledgling, slightly below an Upyr)

Durability:

Level 1 (minor supernatural durability, no pain from conventional weapon injuries)

Additional Supernatural Abilities:

The most prominent trait of this familiar is it's sense of smell. Influenced by it's supernatural origins as a hellhound sent to chase lost souls across the spiritual planes of hell, it's ability to recognize and track a scent outclasses every normal animal on earth, even surpassing that of supernatural creatures, like that of a lycan. Due to this, it's serves as an excellent bloodhound, capable of locating and tracing of any scent - no matter how faint - back to it's source, irregardless of distance.

Cúsith & Cúsídhe

- Each named after a legendary and mythological hound from Scottish and Irish mythology, the entirety of both of their physically manifested forms are nothing more than an extensive mass of serpentine shadow ending with the massive heads of a hellhound, which are easily the same size as a large bear. Sharing the feature of having countless demonic eyes bestrewn across it's face and body with it's distant cousin, granting both of them a wide array of muti-directional vision, they lack the overall physiology of a hound with the obvious exception. Easily capable of swiftly launching themselves from the shadows and stretching their serpentine bodies upwards of one-hundred meters from where they were summoned, their massive maws (which are fully capable of opening as wide as a fully grown male adult is tall) are lined with a countless number of neatly aligned fangs that are several inches in length and a dripping black tongue, their jaws of which being strong enough to easily penetrate solid steel and obliterate organic flesh. The two of them can be summoned independently or together, but seeing as they are both independent entities, the contract rules still apply should both be called upon at once.

Spoiler:

x2

Stats:Regenerative Potential:

0.3 (Incredible weakness to holy or blessed objects, silver, and purifying salt. If recalled before death, it can regenerate, but it takes substantial time for major wounds (15 posts))

Physical Abilities:

Level 2 (Equal to an Upyr)

Durability:

Level 1 (minor supernatural durability, no pain from conventional weapon injuries)

Other Familiars are available, but until all of the ones above with the exception of Enmesarra are destroyed, she does not have access to them as per the contract. If she wishes to replenish a lost familiar by replacing one that has died with another, she must spend upwards of two SP or more per familiar.
Biography

Born in the Rub'al Khali Desert around 1850 amongst a diverse nomadic tribe of various religious minorities, which had coalesced into an unconventional amalgam that derived ostracization from the surrounding communities for the bizarre collaborative practices of spirituality, many of which were seen as heretical and taboo, Aveira Scáthach was conceived as a direct result of the venereal and loathsome praxis that the group participated in. Brought into the world as a byproduct of depraved carnality, she was exposed to the world of occultism from the very moment she drew first breath, even being anointed with various substances and materials as apart of the birthing ritual, and thus would be subsequently immersed in it's tainting influence as she would grow by the miscellaneous family that had begotten her through deviant ceremonies. Even the name that she would be granted would reflect the general practices, bestowed by a mother of Jewish heritage to directly reference the Hebrew act of transgressing and sinning against mankind and the Gods.  

Naturally inclined by an innate curiosity, which was eagerly reinforced by the indoctrination of the community, Scáthach's inquisitiveness came to indulge a large number of interests in the spirit of inquiry. Consumed by a diverse amassment, the assimilation of various languages, cultures, traditions, and information, alongside a wide assortment of other skills and talents would naturally arise, including the skills that it would take to assist in the various trades that the tribe engaged in with surrounding cities as a primary method of survival, which was only tolerated on the grounds of it being profitable for both parties. However, amongst the knowledge would be the predominant interest that she would take in the mysticism that was traditionally practiced amongst the tribal clique, regularly becoming involved in the many ceremonies and rituals alongside the other members. Among these incidents, Aveira would display what many could classify as a natural affinity towards Aetheric blood magic during the first instance she was allowed to participate, which incited more exposure to the magical arts afterwards.

Continuing the esoteric practices into young adulthood, the likes of which were greatly expanded upon around the late-teens with more sensual and influential experiences that resulted in more diverse rituals, she became engrossed by the stories that the more experienced practitioners would disclose. Amongst them, a particular tale caught the woman's interest as something that could be synonymous with everything was mentioned. A myth from centuries before, nothing more than a story to those who spoke of it, as the existence of such a thing was too much to be recognized as truth even by those who practiced the arcane arts. Even still, to Aveira, whom had a noticeable obsession with the very concept of knowledge and learning, it was something that was imbedded into the woman's mind; the legends of the Alaya and what it was. However, further perusal of the subject, which eventually resulted in draining every knowledgeable resource amongst the tribe, abruptly ended without fulfillment.

Eventually, with the passing of a few more years, Scáthach came to realize that she had learned everything that was available from those whom she had come to loosely claim as family, as she had always been more interested in what they could teach rather than who they actually were, and had decided that it was time to migrate into the unknown for a fresher source of learning. Traversing to one of the nearby trading ports, which had happened to be Mokha, Aveira bought a way onto one of the ships that was set for the North to begin the search for more knowledge. In particular, whilst continuing to develop and further improve upon the Aetheric skills that she had already learned, she moved diligently towards understanding the Alaya through whatever pieces of information that she could find along the way during the trip, which she took advantage of by means of the various ports the ship would stop at along the way to it's final destination, which happened to be Russia.  

After arriving, she wouldn't waste any time in acquiring proper housing to reside at whilst investing time into research, which would be easily obtained and secured by use of previously learned witchcraft. Temporarily anchored within an acceptable location, Aveira would delve into local underground community of mysticism, which was quite active given the time period, and would begin dabbling in the more mystical qualities of thaumaturgy, particularly those connected to Divination and Hell itself, attempting to draw upon supernatural sources for accurate information and forging a contract with the denizens at the cost of her own soul, which would only serve to further the acquisition of the desired information, primarily by providing a more substantial means to remove any obstacles that could potentially interfere. Given the obscure nature of the subject, however, it still amounted to very little, as even the supernatural informants proved almost useless, and she would spend the next several decades pursuing the faintest of leads.

However, it would soon become apparent that, while she had been searching for what seemed to be a false construct, she had been doing it the wrong way. Alongside this research, perhaps by a stroke of sheer luck, she would stumble upon vague mentioning of what she would come to believe to be missing link that had been so evasive. This piece of literary research would make reference to something titled the "Akashic Records". Delving deeper, it would become apparent that utilizing this relic, if she were to find it, would be the key to actualizing the goal she had sought after for the past several decades, as it and the Alaya seemingly shared some level of congruency. Upon realizing this, she would convert all of the resources and energies previously dedicated towards discovering the Alaya into locating the Records, viewing it as the proper key that she would eventually need. No expense was spared, no counsel rejected, and no scrap of information eluded the vast collection that she had amassed.

It would be around this time, amongst the wanderings and seemingly endless search, that something peculiar would occur. She would be contacted by an undisclosed organization with an obscure proposition of recruitment, which in itself demanded a noticeable inquiry, since only those whom traveled in the underground communities would even know of the Witch's existence. Nonetheless, this was seen as an adequate chance of serendipity, providing a noticeably ample benefit that naturally came with such an obscure grouping, and thus she had decided to abuse the offer to further incentivize the goal of locating the Records and the Alaya. Concealing this personal objective, she accepted the organization's proposal and integrated into the ranks by agreeing to utilize whatever magic she had at her disposal to aid them in their own goals so long as they provided the requisites that she demanded, which hardly amounted to much considering the Witch's modus operandi. Now having become apart of an organization with provided benefits, Aveira has continued to work with them whilst striving to further and achieve her own goals under the radar.

Last edited by Aveira Scáthach on Mon Jan 26, 2015 8:42 pm; edited 1 time in total



Posts

: 2


Join date

: 2014-10-25

Character sheet
Souls: 0
Organization: R.S.F
Race: Human


Piece by piece from the top.  
Name:  No problems here.  "A" names are oddly popular these days.  
Age:  Old but I'm sure there's an explanation later on.  
Sexuality:  You go, Glen Coco.  
Organization:  Enjoy having your faced melted when you open the Ark of the Covenant.  
Rank:  "Ethical Development"
Appearance:  That's a really detailed bio and I'm happy for you but...no, no buts, it's actually just really well done.  Nice job.
 Personality:
Somebody say Left Hand Path!?  In all seriousness, the personality is well developed and tells us everything we need to know.  Little heavy on the purple prose here and there but it reads well.
Equipment:  This one seems a bit odd to me.  So she completely ignores trying to blend into modern society?  I mean, that's your call but it seems like it would quickly become a pain even just staying in contact with her organization among other things.  All that being said, it's your call if you don't want anything so I'm cool with it.
Abilities:  Black Magic you say?
Overall I have no issues with the general powerset.  As with most pop culture depictions, she's throwing around very powerful sorceries but Aveira herself is relatively squishy to compensate.  Well done.  That being said, I'd appreciate it if you scaled back the physical abilities of Cúsith & Cúsídhe to at least Level 2 for now.  
Biography:  Fun story.  She'd fit in well as a 90's villain.  Or maybe, just maybe, there's an inner anti-hero just waiting to break free and administer her own brand of dark justice...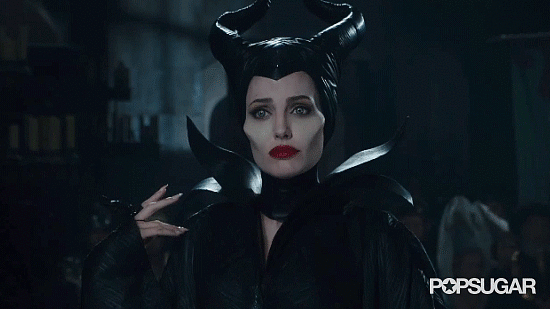 Very minor edits and you'll be good to go."



Posts

: 121


Join date

: 2013-10-14

Character sheet
Souls: 3
Organization: Independent
Race: Talamaur


I've been informed my requested edits have been made. The rest of the staff will of course voice their opinions in short order but for now I am satisfied.

APPROVALS: 01

DISAPPROVALS: 00
Admin




Posts

: 222


Join date

: 2013-10-10

Character sheet
Souls: 2
Organization: Independent
Race: Human


I don't see anything out of order here. Considering most of Henry's edits have been made already I have no qualms with slapping this with this.

Approvals: 02

Disapprovals: 00

_________________
"Nothing in life is to be feared, it is only to be understood. Now is the time to understand more, so that we may fear less." -Marie Curie
Admin




Posts

: 101


Join date

: 2013-10-11


Location

: Rome

Character sheet
Souls: 2
Organization: True Cross
Race: Human


Squishy wizard is squishy, but balanced by said squishiness.

DISAPPROVALS: -0

APPROVALS: 3
_________________
Mission Count Mags -
A. Rifle: 4 magazines
M26 Modular Accessory Shotgun System: 2 magazines
Pistol: 4 magazines.
Admin




Posts

: 137


Join date

: 2013-10-10

Character sheet
Souls: 4
Organization: V.W.A.T.
Race: Human


---
Permissions in this forum:
You
cannot
reply to topics in this forum